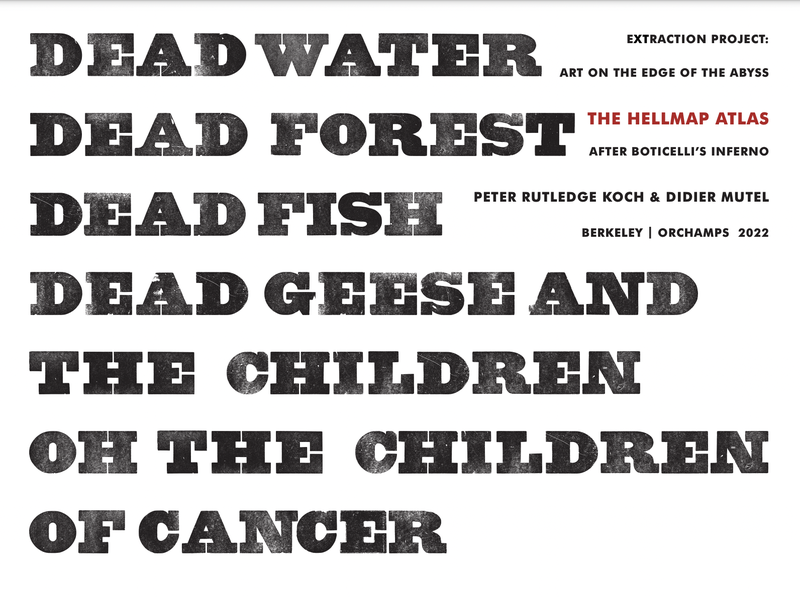 HELLMAP printed for Earth Overshoot Day is a collaboration between Peter Rutledge Koch and Didier Mutel. The etchings were engraved by Didier Mutel and printed at Atelier Didier Mutel in Orchamps.
The text by Peter Rutledge Koch was printed at Peter Koch Printers in Berkeley.
The edition is limited to fifty-four copies :
Two artist proof copies, lettered H and E for Peter Koch Two artist proofs, lettered L and L for Didier Mutel Fifty copies, numbered from 1/50 to 50/50 for sale.
The edition consists of a suite of four intaglio and letterpress prints composing a single map. A title page, two artist's statements, and colophon complete the atlas.
The portfolio was constructed by John DeMerritt Bookbinder.
HELL's Atlas prospectus copy.pdf
Brief: HELLMAP small prospectus2.pdf